Help My Home Church
Some of you may have noticed the new button in the right sidebar…
My parents pastor a small church in Kirkland, Washington and the church, Apostolic Tabernacle of Kirkland has been renting another church building for the past ten years. Several weeks ago the church administrators informed my parents that they would have to find a new building for Apostolic Tabernacle in 60 days.
Anyone from the Seattle area knows how expensive it is to rent or buy in this area, and the church they were renting had given my home church a great deal so that they could afford to be in a building. Coming up with money to go into another place is going to take a miracle from God, and YOU can be a part of that miracle!
It would be amazing if Apostolic Tabernacle could purchase their own place and not have to worry about something like this happening again. They are an amazing group of people with an incredible message of truth. They have a great music department, and it would be awesome if they could continue to do the music that they love! This won't be possible if they have to have church in their homes or an apartment cabana.
You can help by donating to help them purchase or lease a building by going to GoFundMe, and you can also share this link (http://www.gofundme.com/church-building-needed) with all of your contacts and encourage them to check it out. It breaks my heart that the church has been put in this position, but I know God can move on people's hearts to give in support of such a great cause!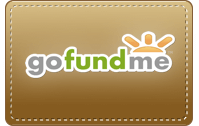 1 Comment